Iowa Fugitive taken into custody by the Putnam County Sheriff
04/13/2021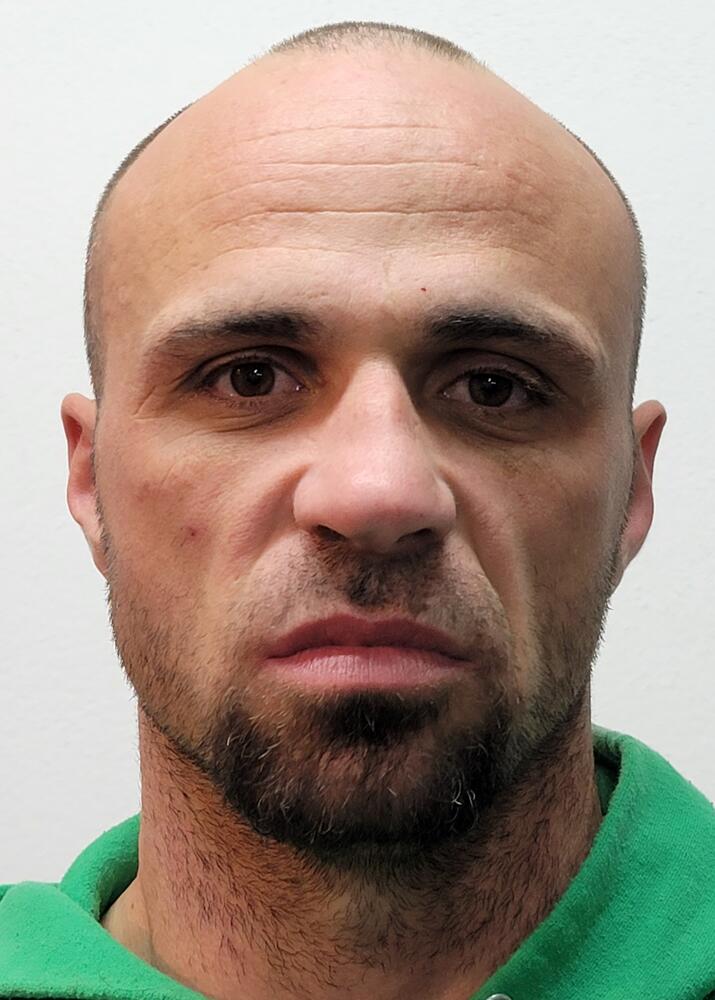 Trevor David White, 36 Centerville, Iowa
On 04-13-2021, at about 9:32 AM, the Putnam County Sheriff received a telephone call from Appanoose County, Iowa about a wanted fugitive who was believed to be in Putnam County at a place on State Highway 5. Appanoose County advised they had several outstanding warrants for him, and they would extradite. The fugitive was said to have been considered armed and dangerous with violent tendencies, who was known to abuse drugs, and was an escape risk.
The Putnam County Sheriff and the Missouri State Highway Patrol began convening a strategic plan and calling out for additional manpower to officiate a safe and secure arrest. During the planning process, a law enforcement officer observing the location where the subject was said to be hiding out, reported the fugitive was leaving in a white Chevy Impala.
Unbeknownst to the fugitive, the fugitive left the residence to reportedly get breakfast at Hy-Vee in Unionville, MO. As the suspect was heading to Hy-Vee, the Missouri State Highway Patrol initiated a traffic stop on the white Chevy Impala the fugitive was driving. At 10:49 AM the fugitive, Trevor David White failed to yield to an emergency vehicle and the Putnam County Sheriff continued with the vehicle pursuit. The pursuit ended in Sullivan County, MO in a field behind a residence on Fair Drive at approximately 11:04 AM. Trevor White was taken into custody without further incident.
Trevor D. White was arrested on active felony warrants out of Appanoose and Wapello County, Iowa. In addition to the pending charges from Putnam County, MO.
Trevor David White waived his extradition with the Third Judicial Circuit in Putnam County and transported to the Appanoose County Iowa's Law Center.
Assisting agencies were the Appanoose County Sheriff's Office, the Missouri State Highway Patrol, Unionville Police Department and Sullivan County Sheriff's Office.