John Daniel Crawford Murry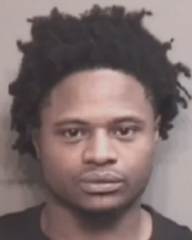 Unionville Police Department
Assault 1st Degree or Attempt- Serious Physical Injury or Special Victim; Burglary 1st Degree; and Armed Criminal Action


Charges amended to Forgery SES 6 yrs Unlawful use of weapon 4 yrs consecutive. Suspended excution of sentence granted and placed on 5 yrs probation with Missouri Probation and Parole.
Note: The charges and bail amounts may change after court appearances and may not be current. Bond companies and persons wishing to post bail should contact the Detention Center staff at
(660) 947-2515
for correct bail amount, charges and case numbers.